Mark Your Calendar for Training Options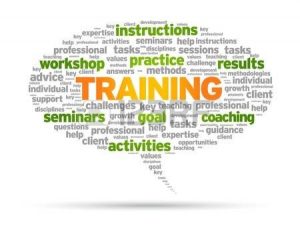 The Orange County Council of PTA/PTSAs welcomes PTA leaders to participate in training to help sustain a healthy and productive PTA.  While the event is geared toward PTAs, we encourage all of our county parent organizations to attend as well, so that they can learn how to maintain compliance with the district's procedures. This is a great opportunity to enhance leadership skills such as creating a budget, how to take minutes at meetings, filing your 990 (taxes), simple Roberts Rule of Order, fundraising, creating meaningful programs, advocating for your cause, and much more!
*Non-PTA groups will need to provide a monetary donation of $10 per person for attendance. This fee can be paid at the event*
Fall Training Oct. 21st Spring Training April 14th
Download Leadership Training Schedule
Register Today!
Regional Meet & Greets 
These are great opportunities for local PTA leaders to meet with neighboring officers to share ideas and obtain support in an informal setting.  Come join our Regional Advisors for conversation and fellowship.
Locations TBD: Dates: North/West Region Round Table November 28th with Tracy Strecker South/East Region Round Table November 30th with Andrea Michalak
South/East Region Round Table March 8th with Andrea Michalak North/West Region Round Table March 9th with Tracy Strecker
OCPS Parent Academy
OCCPTA is pleased to continue our partnership with OCPS Parent Academy. Our leaders will be present at every Parent Academy to offer educational workshops on a variety of topics. Parent Academy Schedule